Home
Evolv I.T. is a local Tauranga based computer business.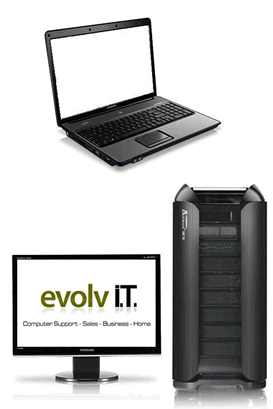 Providing computer support, repairs, consultation & sales in the Western B.O.P. Centered around Tauranga, Mt Maunganui & Papamoa., we provide reliable and friendly service to business and home.
Taking a unique look at the way a business is run, we strive to improve your business's performance and output by helping you make the right decisions with your purchases and system design. Looking at everything from a new and open perspective we are not only trying to increase your business but also make it a more enjoyable pleasant place. Keeping you and your staff happy is our greatest priority.
We supply, service & maintain new computers, laptops, Windows servers and networks.